SportsBetting.ag Sportsbook Review - USA Players Accepted
​Hello and thank you for checking out our Sportsbetting.ag Sportsbook review. You will find out very soon that this is one of the best USA sportsbooks anywhere online. If you're here, there's a good chance that you're looking for the means to bet on sports in the United States legally. Fortunately, you've come to the right place. Below, we'll be looking at one of the absolute best online sportsbooks for US residents, SportsBetting.ag. Casual bettors and the serious pros alike have spent their time raving about this fantastic sports betting site, and the thought here is that once you spend some time with it, you will as well.
This page will look at how the sportsbook interacts with the legal landscape in the United States. Not all online sportsbooks accept USA players, so when you find one that does learning how to use it legally is always a good step to take. We will also look at the sportsbook itself as well as other unique features that make this site such a spectacular find for sports fans across the country. Visit Sportsbetting.ag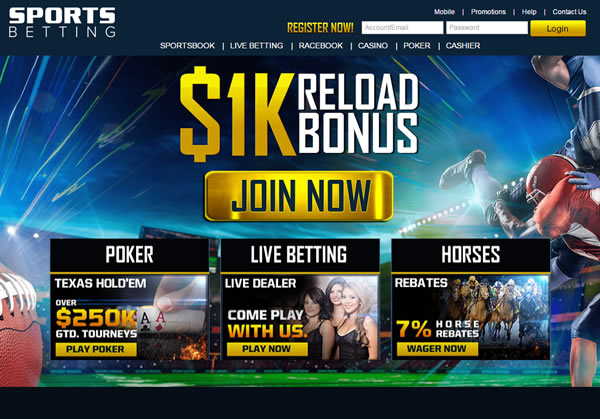 Does SportsBetting.ag Accept All US Players?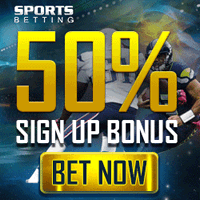 One Of The Fastest Growing USA Sportsbooks
One of the great things about this US sports betting site is that they are open to prospective US players. Residents of all 50 states may sign up and start betting with this sportsbook, and based on the feedback SportsBetting gets, that's good news for everyone.
The sportsbook allows everyone who is over the age of 18 to start an account, although the smartest idea is always to check with your home state's laws to ensure that you are of age to sign up. Some states require a bettor to be over 21, so you will always want to double check that you are in compliance. Visit Sportsbetting.ag
Is SportsBetting.ag Sportsbook legal for USA Players?
One of the first questions most new users have about a sportsbook is whether it's legal or not. Fortunately, we can report more good news on that front. Although you can find more detailed legal information elsewhere on this site, suffice to say that neither state nor federal laws criminalize the act of betting over the internet in a way that will punish the bettor, only the facilitator of sports betting.
Still, even though players cannot get in trouble, most like to know that they are betting with a legal enterprise. How then does SportsBetting get around these laws that govern the facilitation of betting? You won't find the answer in a dense law book, but rather on a globe. Since SportsBetting operates safely offshore, they are outside of US jurisdiction, and therefore, not susceptible to the laws that would govern sports betting sites located in the US. Visit Sportsbetting.ag
Is SportsBetting Safe for USA Players?
Some US bettors are afraid of trusting their money to a foreign business, and often consider whether trusting them with their money is a good idea. We can put that notion to rest right here – SportsBetting is a perfectly safe place to leave your money. Here is the way that we like to break it down: The benefits of betting with a legal establishment are twofold. Firstly, since the enterprise operates legally overseas, you never have to worry about the federal government shutting down the operation and seizing the money invested in it by players. Secondly, and this is the important one, all offshore sportsbooks must operate within the parameters of not only the laws of their native countries, but guidelines established by the reputable international gaming commissions that certify them.
This ensures safe, legal, and fair play for all users, no matter where they sign up from. This is especially good news for US players, as not every online sportsbook is going to be open to them. Visit Sportsbetting.ag
Why is SportsBetting.ag One Of The Best Sportsbooks for USA Players?
We ground through the gritty details concerning the legality and the safety of the sportsbook, which is what every US player should concern themselves with first. Now come the fun parts – the aspects other than legality and safety that make SportsBetting such a prime choice for US residents. Below, we have ranked our eight favorite aspects of this legal online sportsbook and given a bit of analysis for each.
1
Deposit Methods
If you can't get money into your sports betting site, you're not going to be able to make profitable bets for real money. It's as simple as that. Luckily, SportsBetting offers a great litany of deposit options that can load your account up safely and securely. Whether you want to use a major credit card from the comfort of your own home to load your account up instantly or use a wire service like Western Union to fill our account with cash, you have many options open to you. The best news is that they are all processed using top of the line, secure servers that have never leaked so much as a single number of a credit card.
2
What to Bet On
A sports betting site doesn't mean much if there aren't prime sports to bet on. For a betting site named "SportsBetting," boasting anything less than a full array would be a major embarrassment. Luckily, this US sports betting site does not disappoint. Every sport, every league, ever game is represented by a betting line in this sportsbook. Beyond some of the bigger leagues in the US like the NFL, NBA or MLB, there are more obscure sports leagues that feature everything from bowling to cricket. Bettors from all walks of life should walk away from SportsBetting deeply satisfied!
3
Ways to Bet
Anyone who has ever been roped into a forced parlay style of betting in the state of Delaware can tell you that customization matters. At SportsBetting, not only so they offer game lines from all over the world that you may bet on, you can bet on them however you see fit. You can bet against the spread or on the moneyline, you can turn any number of bets from any given sport into parlays, round robins, teasers or pleasers, and if you don't feel like betting on the outcome of a game, you can bet on any number of propositions including team props, player props, game props, or even futures. Whether you're a beginner learning the ropes or a seasoned veteran, SportsBetting can offer an exciting training ground, or a playground.
4
Withdrawal Methods
All the functional deposits and bets to place in the world wouldn't mean much if it was impossible to pull your winnings back out. Luckily, the payout methods offered by SportsBetting pale in comparison to no one. Although federal law prohibits the sportsbook from merely re-loading a user's credit card, the many options at their disposal can come close to making a member forget all about that. Users can request a check by courier delivered right to their front door, a Western Union transfer, or even a direct bank wire into their account. All of these are simple and of course, thanks to intense SSL protocols, completely secure.
5
Bonuses and Payouts
If you lived in Vegas and frequented one sportsbook in particular, you would no doubt begin to rack up a certain amount of rewards and bonuses. US sports betting sites see no reason not to replicate that experience digitally. Whether you're just signing up or you've been a member forever, SportsBetting will reward you will excellent deposit bonuses and opportunities for free play. Just for signing up, when you make your first deposit, SportsBetting will match 50% of it all the way up to $1000. This is a great opportunity to explore the sportsbook without risking any of your initial bankroll, and it's far from your last opportunity to rack in some serious bonus money. Check in with the promotions page at SportsBetting to see what other great bonus opportunities and free play await loyal members.
6
Ways to Access SportsBetting
One of the best parts about joining this online sportsbook for USA residents is how many ways there are to access it. Of course, you know you can log in with a desktop or laptop anywhere with an internet connection, but you may not know that SportsBetting boasts one of the best mobile sites in the business. This essentially turns your front pocket into a sportsbook and allows you to place a bet from anywhere in the world you get a data signal on your phone, tablet, or any other smart device. For those who prefer doing their business in a more personal manner, SportsBetting will always accept phone-in wagers to ensure that they cater to every possible betting base.
7
Customer Service
While we're on the subject of getting this sportsbook on the phone, we can talk about their top tier customer service department. 24 Hours a day, if you ever have any sort of issue with the sportsbook, be it a technical problem, an issue with your account, or you just can't get a bet to go through, you're only a phone call away from help. If you're already thinking about starting up an account with SportsBetting, call 1-888-843-9027 right now, and they can answer any of your questions within minutes. Online chat representatives are also available any time of day.
8
Sign-Up Process
This probably isn't terribly high on anyone's list when compared to some of SportsBetting's other qualities, but it's still nice to know that you can the lapse in time between deciding to sign up for sports betting and making your first bet takes place within the blink of an eye. After filling out some very basic information and confirming your email, you'll have an account with sports betting. After you complete the deposit process, you'll be betting with the pros on all of your favorite sports! Visit Sportsbetting.ag
Overall Thoughts On SportsBetting.ag
No one is going to award this sportsbook any points for a creative name, but that's OK. We're confident that based on all other scoring criteria, they will end the day ahead of most of the competition anyway. Whether you want a sportsbook that has a complete listing of odds and game lines, the most convenient deposit and payout methods or the most perks available to members, you'll find it all under one roof at SportsBetting.
Best of all; don't forget that this online sportsbook is legal and safe for US players. Even if you don't live anywhere near Las Vegas, you won't be far away from placing your bet on any upcoming events as long as your computer is nearby and your SportsBetting membership is active. No sports betting site has proven safer or friendlier to US players! Visit Sportsbetting.ag